You Don't Know JS Yet: Async & Performance - 2nd Edition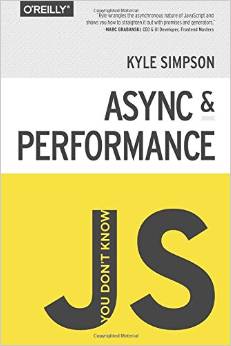 No matter how much experience you have with JavaScript, odds are you don't fully understand the language. As part of the "You Don't Know JS" series, this concise yet in-depth guide focuses on new asynchronous features and performance techniques - including Promises, generators, and Web Workers - that let you create sophisticated single-page web applications and escape callback hell in the process.
Like other books in this series, You Don't Know JS: Async & Performance dives into trickier parts of the language that many JavaScript programmers simply avoid. Armed with this knowledge, you can become a true JavaScript master.
| | |
| --- | --- |
| Paperback : | 296 pages |
| eBook : | HTML |
| Downloads: | 53 |
| Submitted On: | 2020-08-30 |
| License: | CC BY-NC-ND 4.0 |
| Author(s): | Kyle Simpson |
Take advantage of this course called You Don't Know JS Yet: Async & Performance - 2nd Edition to improve your Web development skills and better understand JS Async.
This course is adapted to your level as well as all JS Async pdf courses to better enrich your knowledge.
All you need to do is download the training document, open it and start learning JS Async for free.
This tutorial has been prepared for the beginners to help them understand basic JS Async Web development. After completing this tutorial you will find yourself at a moderate level of expertise in JS Async from where you can take yourself to next levels.
This tutorial is designed for JS Async students who are completely unaware of JS Async concepts but they have basic understanding on Web development training.
Tutorials in the same categorie :