The Common Java Cookbook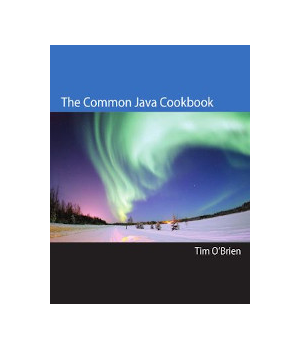 This book focuses on tactical implementation details, answering such questions as: How do we parse XML? How do we serialize beans? Is there an easier way to work with Collections? How do we work with HTTP and keep track of cookies? In enterprise software development, the tactical is often sacrificed for the strategic. Consider a complex enterprise-scale system with a solid, well-conceived architecture.
The strategic (or high-level) design appears reasonable from 40,000 feet, but as soon as you drill into the details, you notice that every component contains pages upon pages of unmaintainable and unnecessary code because the developers were not aware of some valuable time-saver like BeanUtils, Collections, or the Digester. Or, worse, the developer may have spent a week reimplementing most of the capabilities of Commons BeanUtils even though BeanUtils was already in the classpath.
While a familiarity with Apache Commons may not directly affect the architecture of your application, knowing what Apache Commons can do often helps to inform decisions made at the class level.
| | |
| --- | --- |
| Pages : | 333 |
| File type : | HTML |
| Downloads: | 30 |
| Submitted On: | 2021-05-14 |
| License: | Free |
| Author(s): | Tim O'Brien |
Take advantage of this course called The Common Java Cookbook to improve your Programming skills and better understand Java.
This course is adapted to your level as well as all Java pdf courses to better enrich your knowledge.
All you need to do is download the training document, open it and start learning Java for free.
This tutorial has been prepared for the beginners to help them understand basic Java Programming. After completing this tutorial you will find yourself at a moderate level of expertise in Java from where you can take yourself to next levels.
This tutorial is designed for Java students who are completely unaware of Java concepts but they have basic understanding on Programming training.
Tutorials in the same categorie :