Blender 3D: Noob to Pro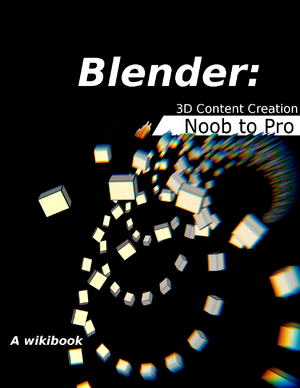 This book is a series of tutorials to help new users learn Blender. The tutorials increase in difficulty, and later tutorials are built on the previous ones. Therefore, Blender beginners should follow the tutorials in sequence. Intermediate users can skip to a tutorial of suitable difficulty. Efforts have been made to accommodate everyone.
| | |
| --- | --- |
| Pages : | |
| File type : | pdf |
| Downloads: | 29 |
| Submitted On: | 2020-08-28 |
| License: | Attribution-ShareAlike 3.0 Unported (CC BY-SA 3.0) |
| Author(s): | Wikibooks contributors |
Take advantage of this course called Blender 3D: Noob to Pro to improve your Others skills and better understand 3D Rendering.
This course is adapted to your level as well as all 3D Rendering pdf courses to better enrich your knowledge.
All you need to do is download the training document, open it and start learning 3D Rendering for free.
This tutorial has been prepared for the beginners to help them understand basic 3D Rendering Others. After completing this tutorial you will find yourself at a moderate level of expertise in 3D Rendering from where you can take yourself to next levels.
This tutorial is designed for 3D Rendering students who are completely unaware of 3D Rendering concepts but they have basic understanding on Others training.
Tutorials in the same categorie :