Home
»
Others
»
Composing Software: An Exploration of Functional Programming and Object Composition in JavaScript
Composing Software: An Exploration of Functional Programming and Object Composition in JavaScript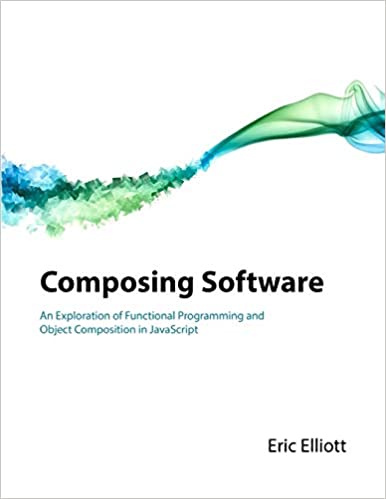 All software design is composition: the act of breaking complex problems down into smaller problems and composing those solutions. Most developers have a limited understanding of compositional techniques. It's time for that to change.
The authore shares the fundamentals of composition, including both function composition and object composition, and explores them in the context of JavaScript. The book covers the foundations of both functional programming and object oriented programming to help the reader better understand how to build and structure complex applications using simple building blocks.
| | |
| --- | --- |
| Pages : | 254 pages |
| File type : | pdf |
| Downloads: | 87 |
| Submitted On: | 2020-08-28 |
| License: | Creative Commons (CC BY-NC-SA 3.0 US) |
| Author(s): | Eric Elliott |
Take advantage of this course called Composing Software: An Exploration of Functional Programming and Object Composition in JavaScript to improve your Others skills and better understand Software.
This course is adapted to your level as well as all Software pdf courses to better enrich your knowledge.
All you need to do is download the training document, open it and start learning Software for free.
This tutorial has been prepared for the beginners to help them understand basic Software Others. After completing this tutorial you will find yourself at a moderate level of expertise in Software from where you can take yourself to next levels.
This tutorial is designed for Software students who are completely unaware of Software concepts but they have basic understanding on Others training.
Tutorials in the same categorie :