Operating Systems and Middleware
Download free course Operating Systems and Middleware, pdf file on 559 pages by Max Hailperin.
Suppose you sit down at your computer to check your email. One of the messages includes an attached document, which you are to edit. You click the attachment, and it opens up in another window. After you start editing the document, you realize you need to leave for a trip. You save the document in its partially edited state and shut down the computer to save energy while you are gone. Upon returning, you boot the computer back up, open the document, and continue editing.

This scenario illustrates that computations interact. In fact, it demonstrates at least three kinds of interactions between computations. In each case, one computation provides data to another. First, your email program retrieves new mail from the server, using the Internet to bridge space. Second, your email program provides the attachment to the word processor, using the operating system's services to couple the two application pro grams. Third, the invocation of the word processor that is running before your trip provides the partially edited document to the invocation running after your return, using disk storage to bridge time.

In this book, you will learn about all three kinds of interaction. In all three cases, interesting software techniques are needed in order to bring the computations into contact, yet keep them sufficiently at arm's length that they don't compromise each other's reliability. The exciting challenge, then, is supporting controlled interaction. This includes support for computations that share a single computer and interact with one another, as your email and word processing programs do. It also includes support for data storage and network communication. This book describes how all these kinds of support are provided both by operating systems and by additional software layered on top of operating systems, which is known as middleware.
Table of contents
Introduction

Threads

Scheduling

Synchronization and Deadlocks

Atomic Transactions

Virtual Memory

Processes and Protection

Files and Other Persistent Storage

Networking

Messaging, RPC, and Web Services

Security

Stacks
| | |
| --- | --- |
| Pages : | 559 |
| Size : | 8.8 MB |
| File type : | PDF |
| Downloads: | 35 |
| Created: | 2022-02-03 |
| License: | CC BY-SA |
| Author(s): | Max Hailperin |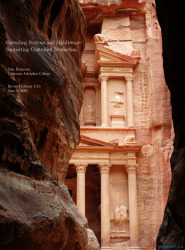 Others Computer science Tutorials
Others related eBooks about Operating Systems and Middleware
How to become an Ethical Hacker
This is a series of lessons that's basic about the networking concepts, networking tools, security and countermeasures....
Statistics with Julia
Download free course Statistics with Julia, pdf file on 413 pages by Hayden Klok, Yoni Nazarathy....
Machine Learning with TensorFlow
TensorFlow, Google's library for large-scale machine learning, simplifies often-complex computations by representing them as graphs and efficiently mapping parts of the graphs to machines in a cluster or to the processors of a single machine....
Learning Regular Expressions
Download free course Learning Regular Expressions, pdf file on 94 pages by Stack Overflow Community....
RavenDB in Action
Download free course RavenDB in Action, pdf file on 221 pages by Itamar Syn-Hershko....
Flutter Succinctly
Download free course Flutter Succinctly, pdf file on 129 pages by Ed Freitas....
Tensorflow 2 Tutorial
TensorFlow is a free and open-source software library for machine learning. It can be used..., download free Tensorflow tutorial in PDF (66 pages) created by Ren Zhang ....
Robotic Process Automation Succinctly
Download free course Robotic Process Automation Succinctly, pdf file on 94 pages by Ed Freitas....
Automated Machine Learning: Methods, Systems, Challenges
This open access book presents the first comprehensive overview of general methods in Automated Machine Learning (AutoML), collects descriptions of existing systems based on these methods, and discusses the first series of international challenges of AutoML systems. ...
What Is Data Science?
Download free course What Is Data Science?, pdf file on 17 pages by Mike Loukides....