Regulating Content on Social Media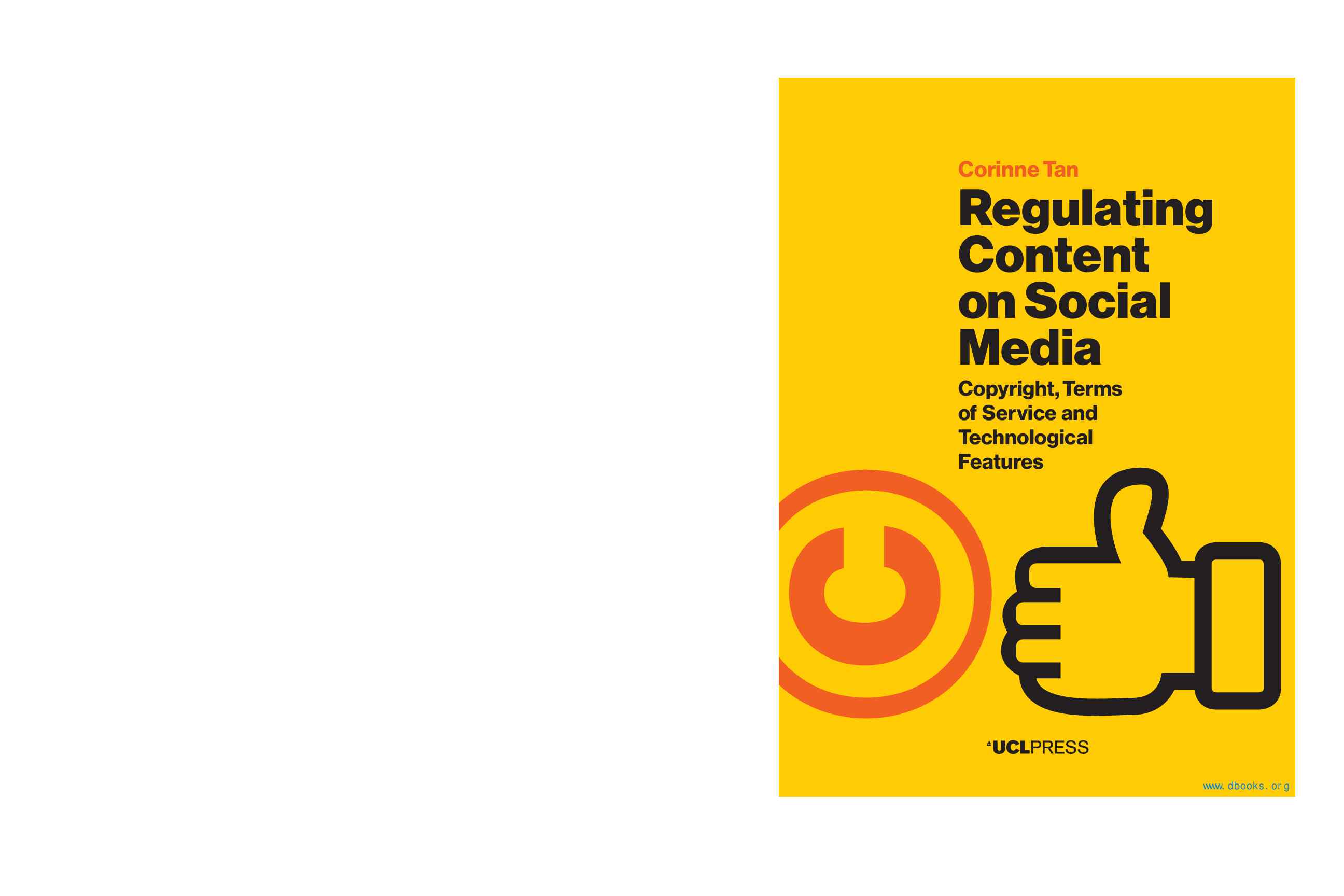 Download free course Regulating Content on Social Media, pdf file on 280 pages by Corinne Tan.
How are users influenced by social media platforms when they generate content, and does this influence affect users' compliance with copyright laws?

These are pressing questions in today's internet age, and Regulating Content on Social Media answers them by analysing how the behaviours of social media users are regulated from a copyright perspective. Corinne Tan, an internet governance specialist, compares copyright laws on selected social media platforms, namely Facebook, Pinterest, YouTube, Twitter and Wikipedia, with other regulatory factors such as the terms of service and the technological features of each platform. This comparison enables her to explore how each platform affects the role copyright laws play in securing compliance from their users. Through a case study detailing the content generative activities undertaken by a hypothetical user named Jane Doe, as well as drawing from empirical studies, the book argues that - in spite of copyright's purported regulation of certain behaviours - users are 'nudged' by the social media platforms themselves to behave in ways that may be inconsistent with copyright laws.
Table of contents
Scope of study and a day in the life of Jane Doe

Regulation by copyright laws

Application of the terms of service

Influence of the technological features

How the terms of service and technological features affect copyright's regulation of content-generative behaviours
| | |
| --- | --- |
| Pages : | 280 |
| File type : | PDF |
| Downloads: | 7 |
| Submitted On: | 2022-02-03 |
| License: | CC BY |
| Author(s): | Corinne Tan |
Take advantage of this course called Regulating Content on Social Media to improve your Others skills and better understand Computer science.
This course is adapted to your level as well as all Computer science pdf courses to better enrich your knowledge.
All you need to do is download the training document, open it and start learning Computer science for free.
This tutorial has been prepared for the beginners to help them understand basic Computer science Others. After completing this tutorial you will find yourself at a moderate level of expertise in Computer science from where you can take yourself to next levels.
This tutorial is designed for Computer science students who are completely unaware of Computer science concepts but they have basic understanding on Others training.
Tutorials in the same categorie :